Somersworth Fleet Motor Services Renovations, NHARNG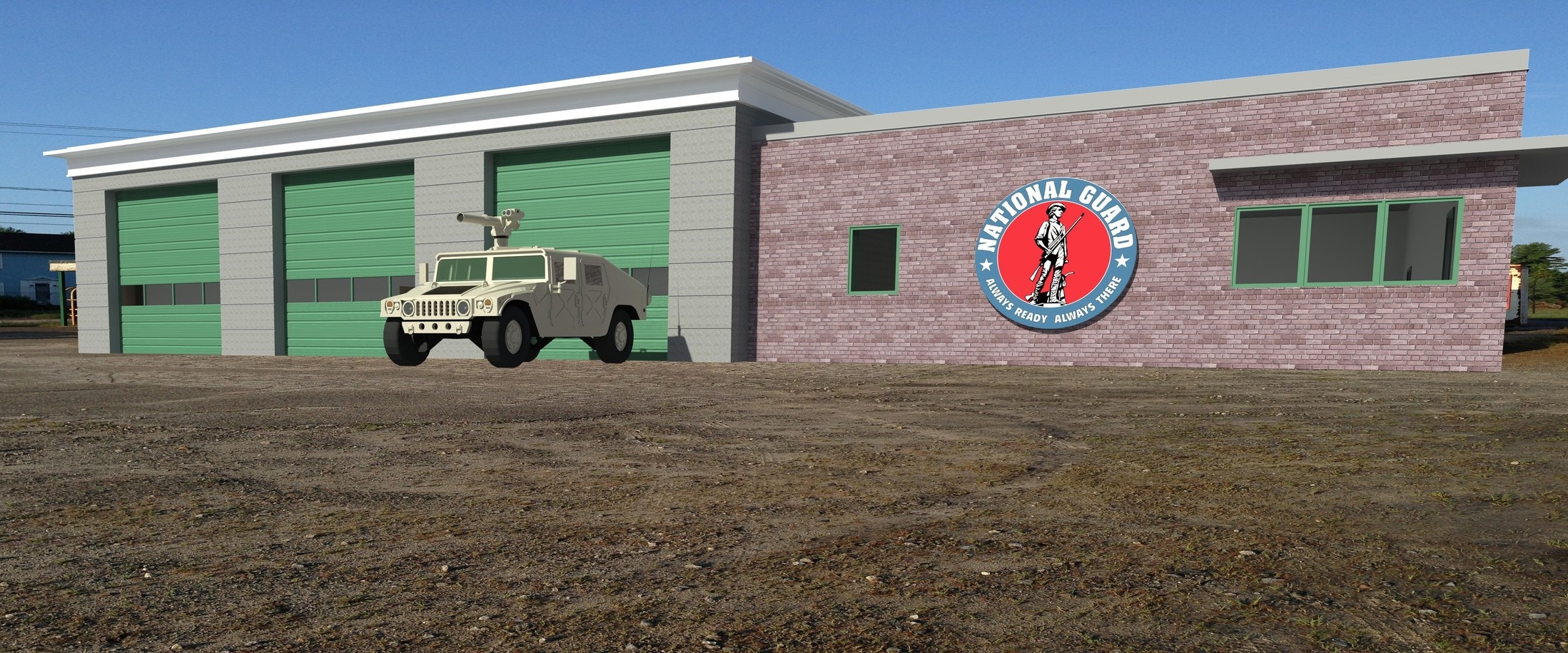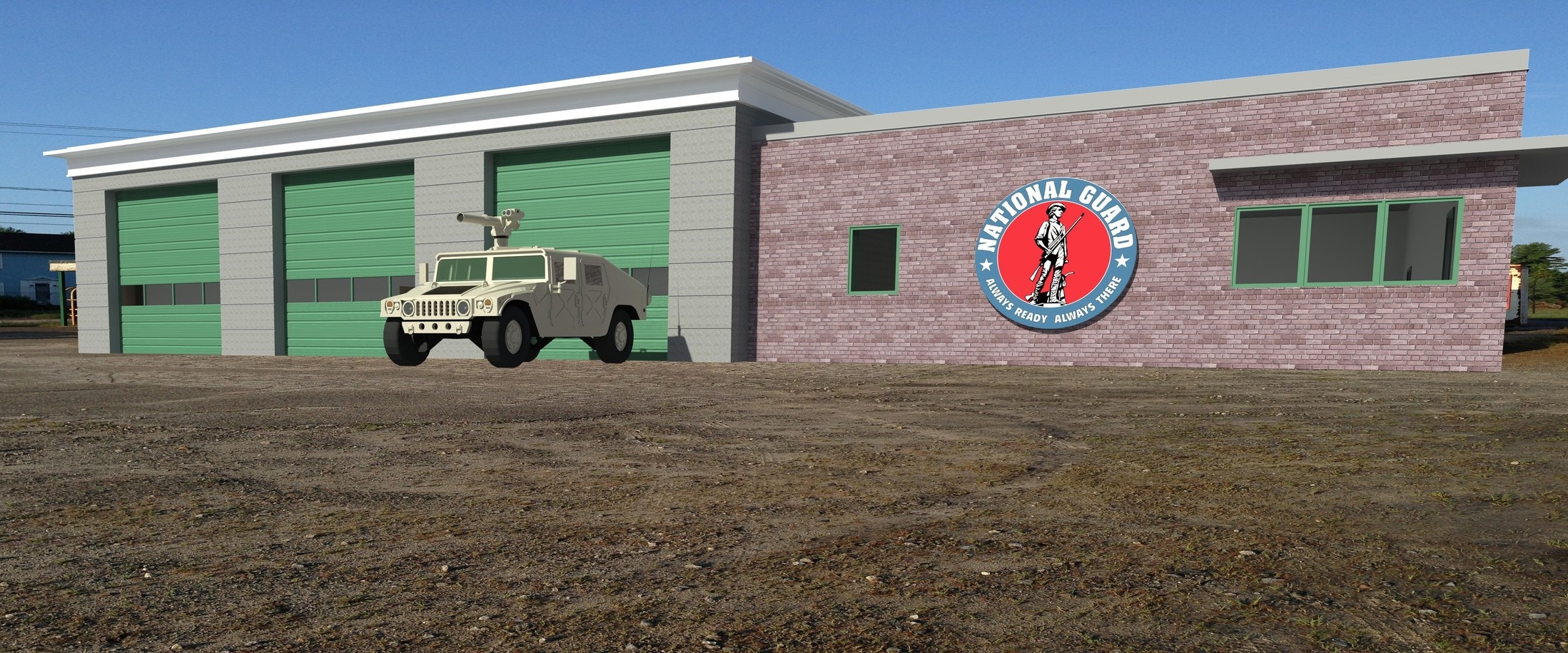 The New Hampshire Army National Guard (NHARNG) Somersworth Field Maintenance Shop (FMS) is a fleet maintenance and repair facility for all field equipment including armed and armored transport vehicles with sensitive electronic systems. NHARNG initiatives for the improvements project included facility expansion, modernization, and energy conservation.
AECm designed a new high-bay addition to function as the primary equipment service area. Existing service bays are being renovated including retrofitting with a new gantry crane. A small addition was added to the rear of the building to accommodate hazardous materials storage, clothe washing facilities, and shower facilities. The new service bay includes an in-floor radiant heat system serviced by a high-efficiency boiler unit, a new HVAC control systems, and new PSNH electrical service. Other existing spaces are being renovated for office, technical library, and personnel training uses. A new insulated roofing system was designed for the entire structure.
Because the Somersworth FMS site is constrained by existing facilities and a state highway, complying with UFC ATFP setback standards required a creative layout. Other constraints included the monetary budget which required value engineering by AECm to reduce the construction cost by 30%.
As part of the planning phase AECm conducted several design meetings and charrettes, and met with FMS users to ensure that their specialty needs and expectations were clearly defined. We coordinated all work with the NHARNG Facilities Engineering group and the NH Bureau of Public Works (BPW).